A growing demand for high performance green buildings was the inspiration for the creation of New Sage Homes.

 Energy Efficient Designs
In the 35 years that Doug Kirk has been a builder he has seen the movement from conventionally constructed homes (stick built) to more energy efficient designs, materials and building methods. Rising energy costs with greater demands for energy efficient homes has set the pace for this change. The movement toward conservation has created greater environmental value for green buildings and significant energy savings for consumers. For the past five years Doug Kirk as a co-founder of both Solargon and New Sage Homes, has applied sustainable building methods to the refinement  of an octagonal home called the Solargon which resulted in a five star+rating for energy efficiency. The many inquiries for new and alternative models of efficient dwellings has led us to the creation of New Sage Homes.
Intelligent Approach to Sustainability
Doug spends his days immersed in new home designs, engineering, consulting and construction. What fuels his passion? A desire to create innovative green buildings that reflect an intelligent approach to sustainability .  Our hope at New Sage Homes is that you'll find  inspiration for a "live more for less" lifestyle in the dwellings we create .
Without any obligation please feel free to Contact Us .
New Sage Homes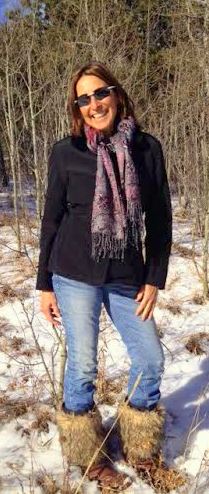 As a co-founder of , New Sage Homes, Sheri Mattei created the company to offer environmentally engineered dwellings that they passionately call  "Smart Homes".
Even though New Sage Homes is a young company; the wealth of business experience Sheri brings is both effective and extraordinary.
After graduating college, Sheri was inspired to live in harmony with the earth by purchasing 40 acres of land, building her own passive solar post and beam home from trees she harvested from her property.
As a young entrepreneur Sheri owned and operated a profitable Dressage Equestrian facility, a Sugar Bush that produced maple syrup and a commercial Organic Garden.
In the early 80's Sheri changed careers and became an Independent Contractor selling advertising space for National Organic Gardening Magazine, a Business Magazine, and a Technical Engineering Placement company. 
Sheri traveled for 6 months in the early 90's to Thailand, Malaysia, Singapore and Nepal. She volunteered in orphanages, a school, and helped build homes in Thailand and Malaysia, lastly she trekked Nepal.
Returning from South East Asia, Sheri decided to move to Colorado to be closer to family. She started another company called Ride The Sun, LLC. The company was twofold; the first was an equestrian Dressage Teaching and Training business; the other was selling passive solar octagonal buildings called Solargon.
As the highest producer of Solargon sales, Sheri listened to her customers and now offers alternative designs from New Sage Homes.

Ultra-Energy Efficient Building Envelopes.
Sheri's years of business experience has led her to create New Sage Homes combining intelligent design, with passive solar values to create ultra-energy efficient building envelopes.
Please feel free to Contact Us or write Sheri at: smattei@newsagehomes.com